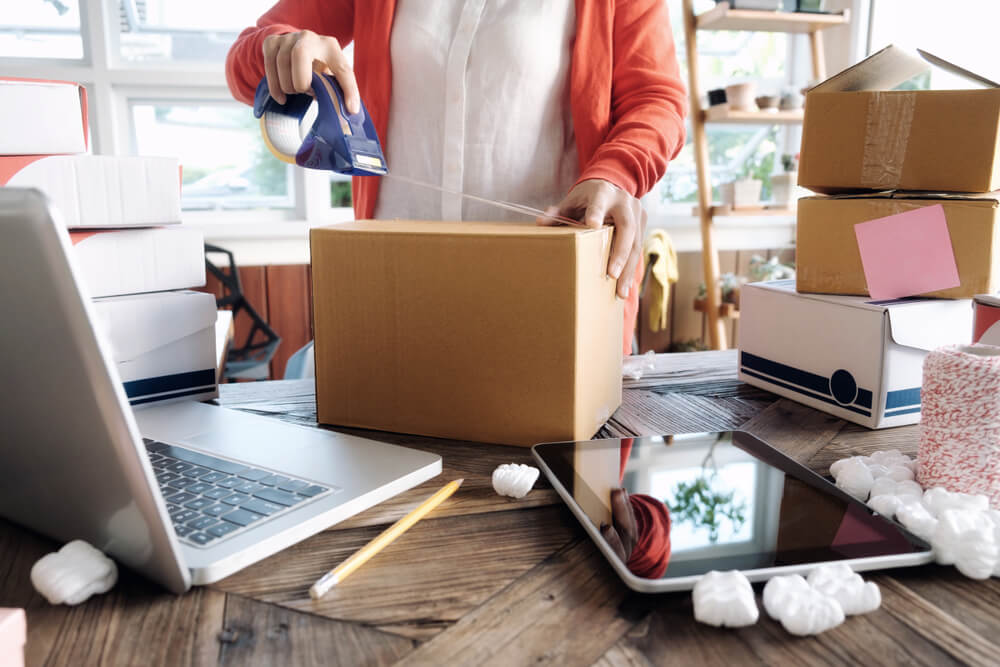 11 Factors To Consider Before Starting Ecommerce Business From Scratch
People are turning towards business in increasing numbers. The thought of working on your own will, being the boss of yourself and earning more than a boring desk job can attract anyone. But doing business can be very difficult sometimes. There are a lot of variables that need to be checked before leaping into it.
The Internet has brought a lot of convenience to our lives. Like most of the everyday field, business is also revolutionized in the form of ecommerce. Meaning doing business online. That is the reason why more and more people are turning towards online business as it looks exciting and easy.
For already existing businesses, expanding to ecommerce is a sure way of making more money by reaching more potential customers than a brick and mortar point of sale. Moreover, the number of entrepreneurs in recent years is staggering. But they don't understand that online business is not much different from the traditional way of doing business. Yes, technology has brought a lot of ease into the process but the basic rules and regulations are the same. Entrepreneurs mostly underestimate these rules and as a result, sink their startups.
Let's discuss some factors that will help the entrepreneurs in starting a stable and growing online business.
Find a Niche
Planning is a very important part of any venture. You can expect to compete with Amazon, eBay, etc. not without a large amount of revenue. So in order to start a online business, you need to find a suitable niche. Choose a competitive idea of the product that is profitable. It is best for you to choose a niche that is not overpopulated. Observe your personal life and get an idea of what can you sell to your self that others like you can benefit from. The more certain you are about your niche the more definite your business will become.
Research
Research your market very thoroughly before making the final product decision. After the product decision sketch out your brand image and your potential customers. Use the strategy of making your ideal customer and analyze what his requirements are. Look closely for the details that will standout you among your competitors and those that will cause your failure.
Demand and Competitive Analysis
Before jumping into the water, check the depth of the river. Analyze the demand for the product in the market. Check when is the hot-selling time for the product. While analyzing the market, research deeply about your present and potential competitors. This will help you enormously in choosing the best pricing strategy.
Dependable Vendors
If you are going to sell a product you manufacture yourself than there is nothing better than that but if you are thinking about selling some third party product than make your that your vendors are trustworthy and can work under pressure. This will help you in maintaining a stable price and full inventory that will in return earn you the precious loyalty of the customers. So, when it comes to making the decision about the vendors, don't rush. Look for the best vendor and don't stop until you find one.
Finalize your brand name
Your brand name is a very important decision. This brand name will be your domain name with which people will access your website. Moreover, it is something people will remember you by. So, choose your brand name very carefully, make it small, easy to spell and easy to remember. It should portray your company image and vision.
Select your Platform
There many options available in the market when it comes to the selection of platforms. You can have your own independent website or you can use a third-party integration, or rent a store at a good ecommerce platform.
Build your website
Now that you have made all the decisions needed, now is the time to design a robust website with stunning layout, vibrant color product photography (if available) and information about your company. Your website should satisfy your customer needs. It should be fast, have clear CTAs (call to action), creative content, and error-free checkout. It should provide a hassle-free experience to your customers that will encourage him to come back and even suggest you to their friends and family.
Customers data security 
The security and privacy of the customer is a very important part of their satisfactory experience. People are afraid to give their personal and credential information online. They are rightly so to do it as more and more people are being victimized by the data theft.
Get secure by integrating with good cyber-security companies and show your certification badges at every page especially at checkouts. This will help in gaining the trust and loyalty of your customers.
Payment Gateway
Choose a trusted and popular payment gateway that is being used by the majority of online customers. Different have different accounts so use multiple gateways. Always choose the easiest most convenient payment method that is secure and swift.
Marketing and SEO
It does not matter how eye-catchy and proficient your website is if it does not have an aggressive, constant and effective SEO strategy. You can not earn if people can't see you. There is no doubt in the fact that the first step towards a high conversion rate is loads of traffic. More traffic means more leads which ultimately lead to a good conversion rate. You can hire Bigcommerce SEO services or Shopify SEO experts to help you with ranking according to the platform of your store.
Social media is a cost-effective medium of marketing. Almost every Gen Z and Millennial are on social media. Being the largest online consumers they should be targeted through social media channels like Facebook, Instagram, Twitter, etc.
Technology
The business is not what it used to be a few years ago because of the introduction of new and creative technologies on a daily basis. Keep an eye out for new and amazing technologies and provide a higher level of customer support with the help of these technologies.
AI has revolutionized the entire world's approach to technologies. AI has been widely used in the customer service department lately. Modern digital customers want personalized and quick support. AI chatbots are the answer to these questions.
Augmented and virtual reality is helping customers in making better buying decisions. Another plus of using new technology is the buzz it creates for your business.