BigCommrece Development
EDA: BigCommerce Development, Design, Marketing and SEO Agency
BigCommerce Development for Amazing eCommerce Solutions
Slowly but surely rising to the top, BigCommerce revolutionized the world of e-commerce when it was first revealed to the world. The platform makes creating and managing an e-commerce store much easier than it was before, which in itself was a great feat.
While we did have WooCommerce before, it has its limitations. Shopify was also introduced around the same time and now both of these platforms are the top platforms for entrepreneurs to create their e-commerce stores and set up their online businesses.
Although BigCommerce is easy to manage, the need for proper and effective BigCommerce development services arose with the influx of more and more businesses popping up online via this platform. Just like website designing, you need a proper BigCommerce developer who will create the store to make it approachable to your customers while making it easy to manage for you at the same time.
You need to have a talented team of professionals to not only create a stellar e-commerce store on BigCommerce, but you also need to make sure the web developer you choose is certified and the agency of your choice is well versed in other development services such as app development and API management at least.
So give us a call or fill out the form we would love to hear from you
Get free Consultation
We are only a few clicks away
Want to Know More About Our BigCommerce Developement Services?
Professional BigCommerce Development Agency
for Your BigCommerce Website
Deciding to use a platform such as BigCommerce for your e-commerce website is just the first step. The real work begins after that. You need someone with experience in BigCommerce development who gives you their hundred percent.
As a startup, your e-commerce store needs every advantage it can get to ahead of your competition or even survive at times. Having a seasoned BigCommerce development agency by your side would be an immediate advantage that will arm your store with every tool you need to excel in the industry.
When you hire BigCommerce Developer with relevant experience, you get opportunities such as:
An advanced website with enhanced capabilities
A faster and better website with proactive e-commerce solutions catered to your business
Refine your e-commerce business process
Cost-effective and saves you money in the long run
Access to experts in the field and the latest tools without paying extra money
Custom services that are developed just for your e-commerce business
We Offer the Best BigCommerce Development Services
EcommerceDA is one of the pioneers and leaders of the BigCommerce development services. With years of experience under our belt, we have fine-tuned, perfected, and enhanced our services to deliver the results you expect and so much more by the designated and promised deadline.
Thanks to our wide range of services available, you can choose the BigCommerce development services of your choice from our ala carte menu, create your package or select one of our premade packages that are perfectly new, intermediate, and industry-leading e-commerce businesses. Each of the services we provide can be customized and strategized according to your business's individual needs. Here are the BigCommerce development services that EcommerceDA provides to all of its clients from around the world.
BigCommerce Store Setup Services
Setting up your BigCommerce store can be a hassle, especially if you don't know what you are doing and what you need to do to make it right. you can do more damage than you might think, which is why it makes sense for you to hire a professional BigCommerce web developer to set up your store and do it right the first time. They will make sure your website is perfect from the technical side as well as from the client's aesthetic perspective.
BigCommerce Custom Design & Integration
If you truly want your e-commerce business to stand apart from your competition and make your e-commerce store appeal to your targeted audience, you need to get custom design and integration that was strategized for your business. We curate custom design for websites, create them, and then integrate it for perfect results.
BigCommerce Custom Development
There is no cookie-cutter mold when it comes to e-commerce businesses. Each business is different and faces different issues. This is the reason why you need custom development solutions that work best for your business and are not just adopted from any other business strategy for another client. Perfect for you and no other!
BigCommerce Data Migration Services
If your e-commerce store was on another platform, transferring your data to BigCommerce can be quite difficult. However, for EcommerceDA, this is just another Wednesday! Our technical team can migrate your vital data, make sure it is complete and secure and start designing your e-commerce store in no time!
BigCommerce App Development
The world is changing and now customers look for your business's application before they look up your website. We have a dedicated team of experienced app developers who can create the perfect app for your e-commerce store for both the Google Play Store and the iOS App store. Of course, the app will reflect your brand image.
BigCommerce Post Launch Support
Just creating your store is not enough, you will need post-launch support and EcommerceDA offers those services as well. It doesn't matter if you have hired us for BigCommerce app development services or you have hired us as a BigCommerce web developer, our team will stay with you for some time to make sure everything is up and running smoothly.
BigCommerce Payment Integration
Your BigCommerce store is incomplete without a proper and secure checkout system and payment integration. How are your customers going to pay for your products if they don't have the means to do so? Our team will make sure to develop a simple, easy and secure payment process that is easy for you to manage and for your customers to use.
Store Migration
You don't have to worry if your store was once on another platform and you would like to switch to BigCommerce. The process may be time taking, but it is not impossible. With the right BigCommerce developer on the job, the store migration can be a piece of cake and executed perfectly too. We make sure you experience the smoothest of experiences with any data loss.
API Integration and Development
Application Programming Interface or API is one of the most essential elements of BigCommerce development services. EcommerceDA industry experts in our team who work dedicatedly on API development and integration tasks for each of our clients. They create custom API solutions for your e-commerce business for any of your problems.
Role of a Bigcommerce Web Developer?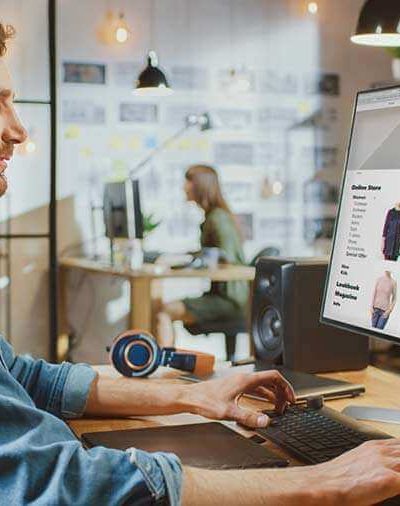 A web developer plays a huge role in the success of your business and when that business is being run on a platform such as BigCommerce, your BigCommerce web developer needs to be at the top of his game to deliver the results you want without exhausting their skill sets.
When you hire BigCommerce developer, they will first develop a custom front-end Remember that the theme of your website is very important to attract new customers, make them stay, and then have them come back for more.
The developers will then work on the UI or user interface of your website to make sure the website is integrated, optimized, and ready to be used by all customers without a hitch.
The developers will also provide support for custom integration and even offer some solutions that might work better for your business model.
If you hire an experienced BigCommerce development agency their services will reflect on your sales and your brand as a whole. If done right, these services can boost your sales and improve your brand value.
The development team will add the right features for your business to make sure your online store is up and running perfectly.
And best of all, they can make you look professional and the master of your niche.
Hire the Best Bigcommerce Developer
Why should you hire the best BigCommerce developer? BigCommerce is marketed as a platform for novices and experts alike. While they do offer a wholesome set of tools, plugins, and content management system that makes things easier for the general public, it is not perfect. Their system works, but only in a limited capacity. If you want your business to shine and your e-commerce store to do well in all aspects including sales and Search Engine Optimization, you need the help of a seasoned BigCommerce development agency. EcommerceDA Can:
Build Better: we can build a better e-commerce store that is effective, efficient, and effortless. We know the platform and we can make a tick for you!
Refine the Process: we can refine the process to accommodate you, create new solutions to best suit your business and make sure you get the results you want.
Deliver Custom Solutions: we deliver exceptional services, customized to your business's individual needs and niche challenges.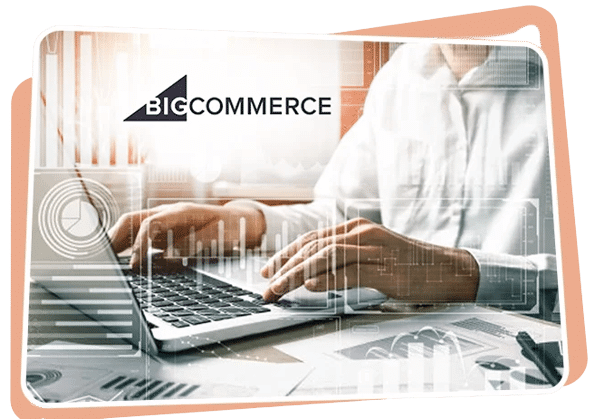 EcommerceDA
A Proven BigCommerce Development Agency?
EcommerceDA has adapted as a web development service provider and changed with the need of time. Over the years, we have harnessed our experience to provide tailored services that include but are not limited to Design, Development, Marketing, Strategy and more.
When more and more of our clients started to become curious about BigCommerce and the advantages this platform brought, we worked day and night to perfect this platform to deliver optimized services that can outperform any of our competition.
From hiring specialists to providing training to our existing employees, EcommerceDA has curated an outstanding BigCommerce specialist team that can tackle any challenge and come out victorious. Our BigCommerce development is just the tip of the iceberg. We have gathered the crème de la crème of the website and app development world to bring the best BigCommerce certified developer around the world under one banner: EcommerceDA.
Read More

Read Less




BigCommerce Development Services: EcommerceDA has worked over the decade to gather certified web and app developers who specialize in BigCommerce platforms to offer smart solutions to overcome any technical challenge, offer a resolution for your mission-critical design challenges and make sure the work gets done on time.

Open Communication Channel: Our communication channels are always open. Our clients can get in touch with us via email, customer chat, and phone at any time. We have a dedicated customer services team that is available to answer your queries and get you in touch with the relevant team to offer you an immediate solution.

EcommerceDA
A Proven BigCommerce Development Agency?
BigCommerce Custom API Integration
One of our flagship services is BigCommerce API Integration. For the right BigCommerce certified developer, custom API integration is a piece of cake. Our BigCommerce web developers can create a seamless connection between different processes and applications, embed data, and enhance sharing between systems for a flawless performance that never fails.
BigCommerce ERP Data Sync Integration
ERP or Enterprise Resource Planning synchronizes and connects your ERPs with all of your business applications which are an integral part of e-commerce businesses. Our developers specialize in ERP data synch integration so that you never face any loss of data or disconnection, even after our service contract has ended. .
BigCommerce Advanced Store Features
Do you know that the BigCommerce platform offers a basic set of features that you can integrate into your store? Do you know that you can explore and add an advanced set of features that can further elevate your customer's shopping experience? EcommerceDA can provide you with some golden features that we have developed and mastered over the years.
BigCommerce Store Design and Development
EcommerceDA specializes in state-of-the-art store design and development. From theme development to creating a brand image, our web developers work day and night to create a custom theme that reflects your brand image and tells your brand story. All you have to do is tell us what you want and we will create it for you!
BigCommerce App Development
Sometimes, the applications and plugins available in your BigCommerce plan are just not enough. You need something more, sometimes you need a completely new application that you may not find in the BigCommerce reservoir. This is where our BigCommerce app development services come in. We can develop and curate any app to further your business.
BigCommerce Mobile App Development
Your BigCommerce e-commerce store is incomplete without an app to go with it. Now, when a customer shops somewhere, they look for an application for it first before they even check the website out. Having a fully functional, optimized, and fully integrated application can increase your sales, and ROIs and create more business opportunities.
EcommerceDA
A Proven BigCommerce Development Agency?
Considering how quickly the e-commerce industry is changing, the need for better and more enhanced web applications is rising. A BigCommerce App Developer is needed to develop applications that are catered to your business and beneficial for it as well.
The app developers at EcommerceDA do complete research, create goal setting, choose the right platform, test the application and then test it again before integrating it into your Content Management System for a customized approach that delivers quality results.
We make sure the app development process goes smoothly and that you stay notified of every change we make to make sure your BigCommerce Development goes smoothly until the very end.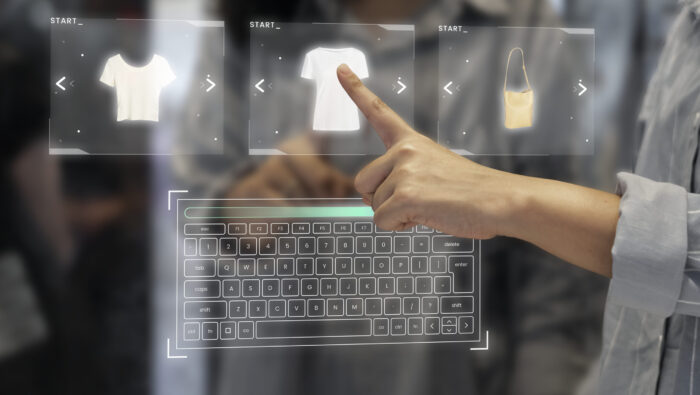 EcommerceDA
A Proven BigCommerce Development Agency?
Hiring a BigCommerce Certified Developer can make a whole world of difference in your website quality and that is just one of the advantages. Here are some more.
Goal Oriented Performance
We believe in goal-oriented performance so you can track your progress and see what you have achieved. In this way, it is easy for you and us to come up with new and better strategies to further improve your business.
Competitive Pricing Model
Our prices are market competitive and our customers can vouch for them. Our services are complete and perfect. What we quote you will never have any hidden fees or costs that were never communicated before. Our processes are transparent.
Certified Developer
Our team is made up of certified developers who have taken years to perfect their talent and add to their skill set. EcommerceDA frequently invests in the further development of our in-house talent to make sure you get the best of everything.
Quality Assurance
Delivering quality is our goal, which is why we have a team of senior and junior SQAs who are led by a team leader and a manager to further check their tasks before finalizing anything.
Maintenance & Support
Our services include maintenance and support so that all of your queries can be addressed immediately.
Rapid Response on Query
Proactive and rapid, our response system is sharp and always ready to serve you.
Real Customer Testimonials
Fantastic Work! By an awesome team. Helped me from redesigning my Shopify store to marketing. I am loving everything they did. It is awesome experience working with them.
I needed a website for my apparel business. They handled every thing very well. EcommerceDA has a team of real gems. It was an awesome experience working with them.
EcommerceDA helped me to increase my store sales. These guys are professionals. Within a short span of time majority of the keywords got ranked on first page. Great work guys!
Get in touch with us to know more about our services, we would love to analyze your ecommerce website and provide you free consultation services regarding your ecommerce business!
Just contact us and our tech support team would provide you the knowledge about our services in details and also discuss important requirements of your ecommerce website for improvement in your business. We provide all services related to ecommerce to make your dream come true.