Strategy & Planning
witness great results with our planning
Let us strategize and plan your ecommerce aproach and witness great result
We at EcommerceDA are always up to help our clients in upping their brand and ecommerce business. EcommerceDA strategy and planning team analyze your business and identify multiple business objectives. Our experienced team then links these objectives to the business strategy for our clients. We carry out different types of business and technical requirement analysis.
After essential analysis, our team suggests strategic recommendations for B2B and B2C ecommerce retails.  This procedure includes planning and briefing about digital strategy, Ecommerce, web, mobile, application, innovation, personalization tools, and appropriate features for your business. We also plan client support, business process optimization, design and development, and technology selection for your ecommerce website.
Our technology selection recommendations are mapped according to the business and future scalability requirements. EcommerceDA planning and strategy team plans the best fit solution for the business of our clients. We select the best CMS platform for our clients while considering the present and future business requirements.
Consult us to get the best ecommerce and strategy planning services for your ecommerce business. EcommerceDA also provides free initial business analysis of your business.
Get free Consultation
We are only a few clicks away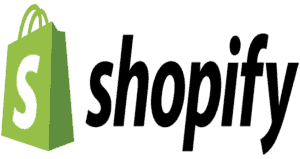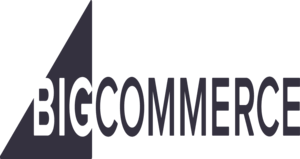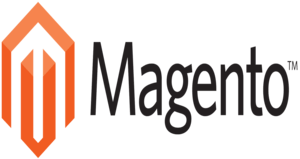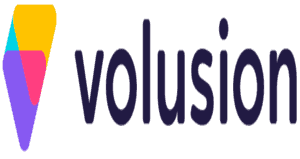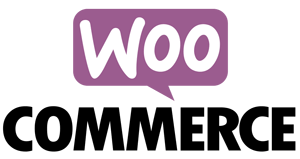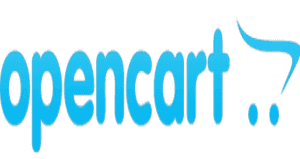 ECOMMERCE STRATEGY

AND PLANNING 
Planning and strategy are essential ingredients of a successful ecommerce mix. Things don't work well if you lack a proper plan and strategy for your business. Everything should be well planned and strategized to work efficiently and prove a boost for your ecommerce business. You can't just launch an ecommerce retail store and get plenty of leads. It takes a lot of patience, hours of research, proper planning, and sharp eye to make it a success.
Ecommerce planning and strategy include a proper thought process for the right mission statement, product and audience research, analysis about competitors, proper documentation, ecommerce platform selection for website, design and development plans, proper marketing strategy, and deployment roadmap. The success of any ecommerce business is always linked with the presence of adequate planning and strategy.
Mission:
EcommerceDA plans the best mission statement for your ecommerce brand. This ecommerce mission statement would declare the purpose of your business which would be served to the audience. We would help you in identifying and declaring the 'what', the 'who', and the 'why' of your business. this would ultimately help you in setting the further goals for your business.
Product Research:
EcommerceDA would help you in choosing the right products for business. Our research team would help you in identifying the product with high demand and low competition. Choosing the right product for business is what makes the real difference. Our research team carries out the research,which is powered with patience, hours of research, and years of ecommerce experience to find out what customers like to buy. Our product research services for your business would help you in doing the business of high selling products and earning a great chunk of profit.
Audience Research:
EcommerceDA helps the clients in identifying the right audience for the sales of their products. Our research team,with years of experience in ecommerce,carries out the research to connect your business with the audience who are interested in purchasing the products you sell. Growth of an ecommerce business is always linked with high volume traffic and optimized conversions; this is only possible when you choose the right audience to sell your products. EcommerceDA is determined to identify the right set of audience for your business through its efficient audience research services.
Competitor Analysis:
You can't set your business goal until or unless you are fully aware of your business competitors and their products. The strategy and planning team of EcommerceDA carries out detailed research to analyze the business and high selling product of your ecommerce to brief you about the situation of your competitors, thus, helping you in setting the right ambitions for your ecommerce business.
Documentation:
EcommerceDA's strategy and planning services are not limited to research and analysis only. We support our customers in essential documentation for their business. This documentation helps our clients in setting their business on the right path. The efficient documentation services of EcommerceDA provide our clients with a head start and helps them in setting their competition apart.
Platform:
EcommerceDA extends its strategy and planning services by choosing the right ecommerce CMS platform for your business. We do substantial research to get knowledge about your business and its requirements. After this detailed research procedure, we come up with the best fit for your business. We suggest the right platform for your ecommerce website considering your business requirement and future scalability needs because your business growth is inevitable when you choose EcommerceDA for services.
Design and Development:
The design and development of an ecommerce website is not an overnight affair. It takes a lot of planning and thought process to create a great ecommerce website capable of attracting users. Our strategy and planning team devises a proper well-though roadmap for the design and development of your ecommerce website with an ability to own the hearts of users and compel them to get back to purchase from you again.
Marketing Planning:
A powerful marketing strategy is an essential element of a successful ecommerce recipe. EcommerceDA helps you in growing your business by planning the right marketing strategies. We choose the right marketing methods for your business to bring a high load of traffic to your website and create conversions. EcommerceDA is proud of its unparallel marketing strategies,which have proved helpful in the growth of numerous ecommerce businesses.
Deploy:
Planning is not the end of our services. We devise a proper roadmap for deployment of our strategies to create an efficient ecommerce website and improve the ecommerce business of our clients in terms of sales and stature. We possess the right team to make sure the deployment of our well though strategies and ultimately make it happen for our clients.
Real Customer Testimonials
Fantastic Work! By an awesome team. Helped me from redesigning my Shopify store to marketing. I am loving everything they did. It is awesome experience working with them.
I needed a website for my apparel business. They handled every thing very well. EcommerceDA has a team of real gems. It was an awesome experience working with them.
EcommerceDA helped me to increase my store sales. These guys are professionals. Within a short span of time majority of the keywords got ranked on first page. Great work guys!
Get in touch with us to know more about our services, we would love to analyze your ecommerce website and provide you free consultation services regarding your ecommerce business!
Just contact us and our tech support team would provide you the knowledge about our services in details and also discuss important requirements of your ecommerce website for improvement in your business. We provide all services related to ecommerce to make your dream come true.