Bigcommerce Design Services
Custom BigCommerce Website Design
Custom BigCommerce Web Design for Success
How your e-commerce store looks has a direct impact on how your clients and prospective clients look at your business as a brand. It wouldn't be wrong to say that your website design is your brand image. The better it is, the better results you will get.
This is the reason why it is so important to have a great BigCommerce Web Design that looks good and is reflective of your business to its core. The success of your business rides on your website design. Even if you are selling the best products compared to your competition, if your website doesn't look good, your customers will not stay long enough to make a purchase.
BigCommerce Custom Design services are far more important than most businesses think. Just having a website and an e-commerce store is not enough. Your business's reputation lies heavily on how you present your business to your clients. People truly judge a book by its cover and the sooner you realize that the better it will be for your business.
Contact us to hire our expert BigCommerce Web Designers…
Get free Consultation
We are only a few clicks away
EcommerceDA is a Top Rated BigCommerce Design Agency
BigCommerce Web Design:
Customize Your BigCommerce Store
BigCommerce is one of the most popular platforms to build e-commerce websites at the moment. While the market enjoys healthy competition between platforms, BigCommerce has a slight edge. It offers a nice selection of themes for stores to choose from and elect a BigCommerce design for your website that reflects your brand the best.
However, a downside of this is that there are going to be many other stores on the BigCommerce platform that share the same theme with you. This is one of the biggest reasons why you need to hire a BigCommerce designer and have them make the necessary changes to make your website stand out from the competition.
Here is what you will get when you get a BigCommerce custom design services:
The BigCommerce website designer customizes your store's theme and design to make it appropriate for your brand image.
Our designers will update the existing design to incorporate new themes and design elements that will add more functionality to your store.
We will improve the existing theme by matching the website with your logo design, creating new panels and banners to make it more inviting, and overall making sure the design and theme of the website are user-friendly.
Improve Your Online Store Design with Bigcommerce Designer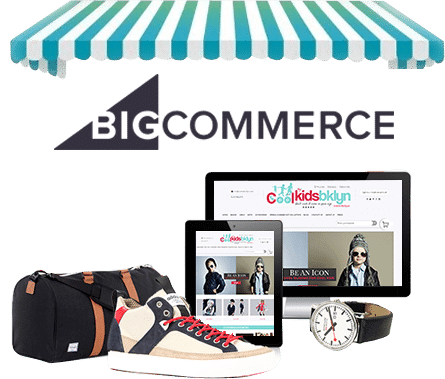 BigCommerce website designers know what they are doing. EcommerceDA has a team of professional and experienced website designers that are experts in e-commerce website designing and BigCommerce website designing.
Our specialized and customizable BigCommerce design services will improve your online store design and ensure that your store stands apart from the rest of your competitors. With our team working on your BigCommerce store's design, you will get:
Design flexibility that allows you to optimize your website with the best SEO practices to give it a boost.
Create customization opportunities that work best for your brand and brand image.
Enhance your e-commerce store's security and performance so that your ROI is better.
Improve your website's user experience so your customers feel comfortable and enjoy the shopping experience.
How BigCommerce Design Help?

The Rapid Design Process
The BigCommerce Design process needs to be simple, prompt, and effective. The world doesn't wait for you and it certainly isn't kind to mistakes. If you make one mistake, you are out of the game if you don't come up with the solution incredibly fast. The BigCommerce web design is a rapid process that needs to be created, improved, approved, and implemented fast. This is why the experts at EcommerceDA will meet up with you, understand what you want. Once you approve it, our team will work night and day to make sure your perfect website is up and running before the deadline.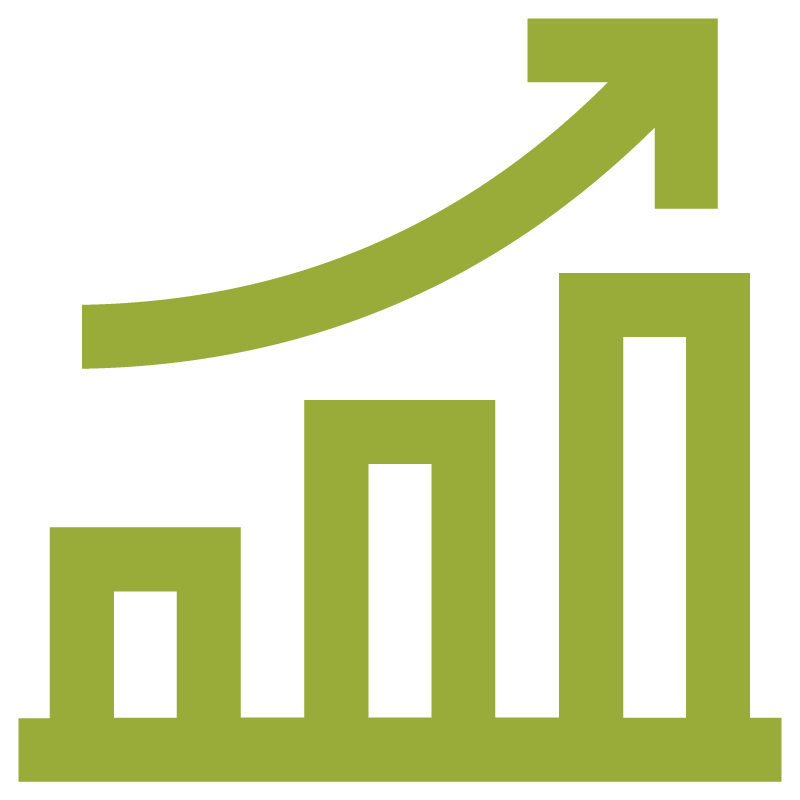 Increase Your Sales
A good website is almost a guarantee of an increase in sales. People are materialistic and always gravitate more towards those things that are pretty and cohesive. Remember that people always judge a book by its cover, so if your website design is not pretty, chances are fewer people will give your products a chance. This is why BigCommerce web designers pay so much attention to the aesthetics of the website. A changed and better website design will also see a boost in sales because people will trust your website more and will be more inclined to purchase than they did before.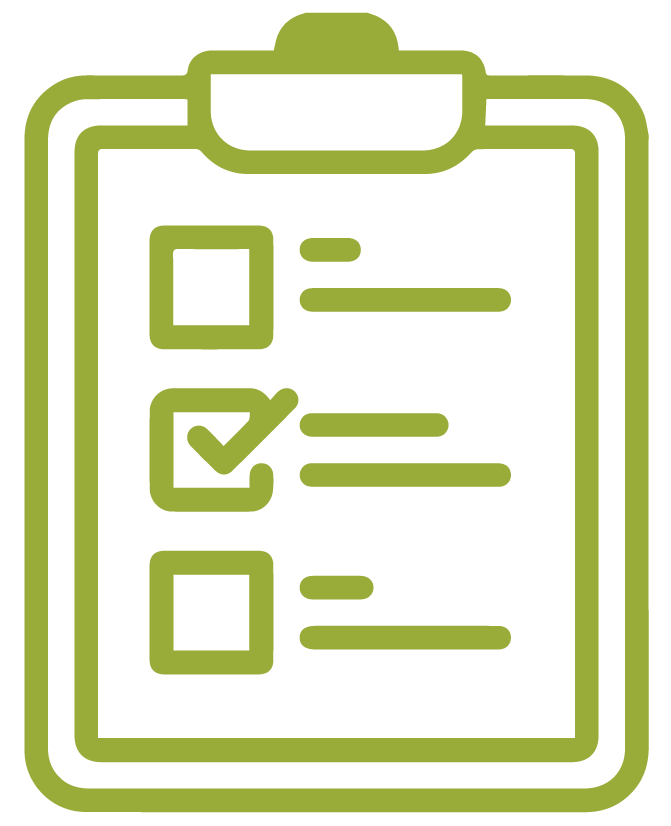 Tried and Tested Platform
BigCommerce is tried and platform and so is EcommerceDA. Our services are our recognition in the market and our clients are not shy of singing our praises. Thanks to our experienced team of professionals and the tools they have to get the job done and get it done right, we are often regarded as the best of the best in the BigCommerce website design industry all over the world. We have taken our time to perfect our strategy and execution to make sure your website design best reflects your business, is unique to users, and delivers the results you want according to your Requirements.
Build a Bigcommerce Custom Design Website to Grow Your Brand
The style and theme of your store on BigCommerce can be customized and improved upon. While you may think you can do that, if you don't have the right education and experience for it, you will do more damage than good. Hiring a professional to create a BigCommerce Custom Design that will help your business grow. When you are hiring a professional, make sure they at least do the following.
Organize and Clean Things Up: Any BigCommerce designer worth their salt will always start with cleaning up your website and organizing everything. They will categorize everything, remove the clutter and make sure what your customers need is right there.
Make It Easy to Navigate: They will make your website easy to navigate and get around. The BigCommerce web designers will make your eCommerce store user-friendly.
Make You Available: From placing your information where it is easily visible to creating a dedicated customer services page, the designers will make you available to your customers.
Plenty of Customer Reviews: They will add a section for customer reviews so your potential client can see how awesome you are. They should always start with the best sellers and take it to the products that have the potential to become the next best seller.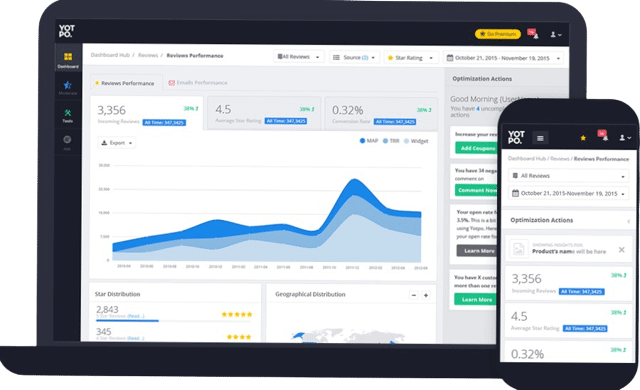 BIgCOMMERCE DESIGN SERVICES INCLUDES
Responsive
EcommerceDA has a team of experts who make sure your e-commerce store is responsive and good to go before you launch your website. Our experts and SQA team will ensure that your BigCommerce Web Design is complete. From checkout buttons to simple category pages, our team will go through each of them to make sure your website is fully functional and responsive. Your customers will want your web store to respond quickly and properly, so there are no options for you too. You have to make it perfect on the first try and that is exactly what we do.
CTA Optimized
CTA optimization is very important and we at EcommerceDA understand that. CTA stands for Call to Action, which is important in itself. Website optimization is necessary to keep things moving in your store and ensure your customers stay on the website for as long as it takes for them to make a purchase. Our technical team will make sure your customers engage with the website, find what they are looking for, and gently lead them into making a purchase that your customers will be happy with.
UI & UX
The backbone of web design, EcommerceDA has UI and UX experts that work diligently to identify the issues on your website and solve the problems proactively. They will ensure that your website is ready and perfect for desktop screens, mobile devices, and tables. UI and UX techniques make sure your website is ready to run smoothly with any interface. UI and UX improve the website design to make sure no problems arise when your customers are there to make a sale.
User Interface
Making your website user-friendly should be the priority of your BigCommerce Design Services providers. A good and responsive user interface is easy to understand, accessible, and easy to use. You don't want your customers to get lost or lose their interest in your website. Our experts will make sure your website design is interactive, visually appealing, and informative so your users don't get lost and always leave after making a purchase. It is an integral part of your website design that you cannot and should not ignore.
Discoverability
Discoverability is an important part of UX and our experts make sure they nail it from the get-go. Simply put, discoverability will create easy access to all the features and elements of your website and ensure your customers have everything they want within easy reach. If they want to find a particular product on your website, they will have the tools to find it, secure it, and then buy it in a matter of minutes. The design of the website should be beautiful, but not complicated and that is all that discoverability is all about.
Functional Design
What's the point of having an intricate website design that isn't functional at all? Your BigCommerce Website Designer has to make the e-commerce store's design functional and approachable. Our technical team creates a cohesive and intelligent website design that reflects your brand ideology and creates ease of access for your clients as well. They will optimize your website, make the CTAs functional, and make sure whatever your customers desire is readily available to them. You won't have to worry about deadlinks and broken pages with us!
Tell A Story
Your website design should tell your brand story. One of the sure ways of forming brand loyalty with your customers is to make them feel like a part of your team. Your website design should reflect that intimacy and that connection. The design should create your brand identity and make it possible for your customers to trust your brand. Remember that the majority of customers come to your business based on the word-to-mouth advertisement your happy clients do for you. It is simple, free, and very effective if your website can form that connection with your client.
How To Choose The Best BigCommerce Web Design Agency?
Choosing the right best BigCommerce design services provider is not an easy task. You need to find the perfect match that understands your business needs, and your unique issues and creates solutions that are best suited for your business.
Here are some tips that will make it easy for you to choose a BigCommerce website design agency that will provide you with the services you deserve.

Consider Your Budget
You always start with your budget. You need to set fun aside for your BigCommerce design services and make sure you stay firmly set on your budget. It is so easy to just slip up and add in some extra services because your service provider said so. Be firm, stick to what your budget is and say no when you know you will be going over budget.
Consider Your Needs
Before you get any extra services, ask yourself: do you need those? Sometimes, it is important to get some extra things done to your website to make sure you get the results you want. Your BigCommerce web designer may recommend some service to you based on the goals you shared with them. Have a frank conversation with them and ask if you truly need those services or not.
Get To Know Them
Before you seal the deal and make things final with them, make sure you get to know the person who will be working directly with you. Since they will be the person you will stay in touch with the most throughout the project, you need to make sure you can at least hold a conversation with them and understand each other.
.
BigCommerce Designer: Advantages of
Hiring a BigCommerce Website Designer
BigCommerce is one of the most complete and cohesive platforms for e-commerce newbies and experts. While the platform does offer extensive design and theme options available, most businesses don't have the expertise or the manpower to customize the theme to reflect the brand identity. Hiring BigCommerce web designers opens new avenues for you to get a fantastic website with a lot of perks.
Design Flexibility
One of the biggest advantages of hiring BidCommerce web designers is that they offer design flexibility. The world is your oyster with them. You tell them what kind of website you want and the designers will whip up their magic to get it done for you.

Customization Opportunity
Customization is not just an option; it is readily available to you. All you have to do is tell what you want to be customized, what you want to be removed, and what you want to be added to your website design and you shall have it in a jiff.

Code-free Building
Website design can be complicated but not with EcommerceDA, we excel in a code-free building so that it is easy to maintain and easy to manage.

Website Performance and Security
The website design has a huge impact on your website's security and performance. The BigCommerce web designers make sure you get both without any compromise.
Ecommerce Expertise
An e-commerce expert will bounce ideas with you, create solutions, be proactive and cover things you didn't even think of. Which, is a huge bonus!
Read more
Work With Top-Rated BigCommerce Web Designers
EcommerceDA is one of the industry leaders in BigCommerce Design Services. From offering some of the most basic web designing services to complex, custom designing, our teams have the expertise and the tools to get the job done and get it done right.
Website design is complicated, especially when you have to work with specific design services such as BigCommerce Custom Design services. You need to make sure your business is in the hands of an expert who knows what they are doing.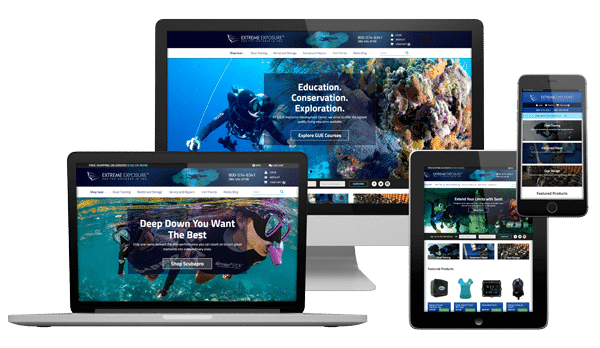 You may think you can handle it on your own or ask a newbie to manage your website design, but you don't want to take that risk. Because undoing their mistakes will cost more money and time than actually getting it done by a professional EcommerceDA.
With years of experience under our belt, we have perfected our strategies, procured tools, and hired the crème de la crème of the web designing world to offer you the best web designing services that suit your business and your budget.
Real Customer Testimonials
Fantastic Work! By an awesome team. Helped me from redesigning my Shopify store to marketing. I am loving everything they did. It is awesome experience working with them.
I needed a website for my apparel business. They handled every thing very well. EcommerceDA has a team of real gems. It was an awesome experience working with them.
EcommerceDA helped me to increase my store sales. These guys are professionals. Within a short span of time majority of the keywords got ranked on first page. Great work guys!
Get in touch with us to know more about our services, we would love to analyze your ecommerce website and provide you free consultation services regarding your ecommerce business!
Just contact us and our tech support team would provide you the knowledge about our services in details and also discuss important requirements of your ecommerce website for improvement in your business. We provide all services related to ecommerce to make your dream come true.