Ecommerce Website Design
Website Design: Expert In Designing Ecommerce Websites
Ecommerce website design company – Design websites that convert
The first impression is the last impression, a saying we have heard a million times perfectly explain an ecommerce website. Modern customers will judge your brand value and credibility through your website design. We at EcommerceDA, know that and make sure that we use our experience of designing hundreds of websites and technical knowledge to provide a responsive, user-friendly, easy to navigate, stunning looking website with clear CTAs to help your customers make a transaction. Leaving behind a satisfied customer for you and a happy client for us.
Our in-house team of ecommerce designers is an expert in providing theme design, semi-custom, fully custom web design services, and website redesign services. If you are looking for theme design, we have the advantage of working with all of the leading CMS platforms like Shopify and BigCommerce. But not every business is the same, that is why we offer diversity by providing custom ecommerce web design solutions for your specific needs.
For ecommerce web design experts, give us a call…
Get free Consultation
We are only a few clicks away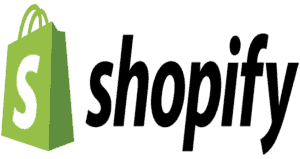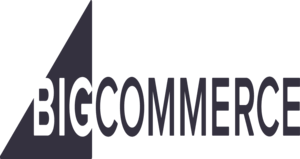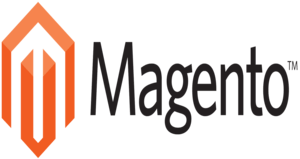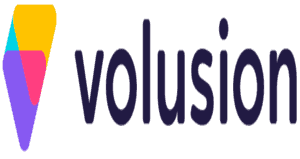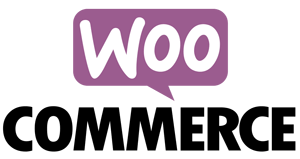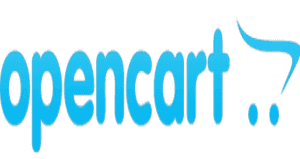 Why Design matters?
Yes, the design of a website is one of the biggest factors affecting the conversion and the bounce rate of any website especially an ecommerce store. Your website represents your brand image and your company's reputation to your customers. 75% of visitors make a judgment about the credibility and reliability of your brand just by looking at your website design. Moreover, good website design is capable of hosting the right content at the right place to help you in search engine ranking. You are not there to speak for your company that is the job of a beautifully designed, easy-to-follow, readable, UI and UX optimized, and responsive website. Customers get an impression about the quality of customer service from your website design as well.
Website Design so simple yet so complete
Think about the user:
In the business world, customer is the real boss. So, when designing an ecommerce website for your business think about the user before everything else. This is the hidden key to success in business. By putting the user's needs before everything else you make it easy for him to find what he is looking for and earn their never altering trust.
Make it easy for users to find what they are looking for:
In ecommerce what you see is what you buy. It's obvious that if a user can't see you or what he is looking for in your website he can't buy from you, it's as simple as that. This process of discovery starts with the search engines where if you are not at the top you are not growing. The second is when the customer lands on your website, he should be able to find what he is looking for.
Purposefully designed website:
Every business starts with an aim in mind to achieve something, make sure that your website depicts that purpose instead of contradicting it. Tell a story with your design that the user can relate to and respect it. This is the easiest way to get the much-anticipated and wished customer's loyalty. If they feel a connection they will never leave you. Build a connection with your story through your design.
Design a website that brings in conversions:
No matter how much we beat around the bush at the end what matters is the conversions and the most desired ones are sales. Because let's face it emotions don't pay bills, sales do. So design a website that converts your investment and produce regular and uplifting ROI. Your design must connect with the customer but it must generate conversions for the bright future of your business.
Ecommerce Website Design Services Includes
Responsive The first rule in designing a modern website is to think mobile-first. That's right! responsive website design is not just a luxury anymore, it is an integral element of your website design. That's why we design ecommerce websites that are easily accessible on all devices to increase your conversions and decrease your bounce rate.
User-friendly Successful and effective website design is a user-friendly design. An easy-to-follow, clear, simple, and quick loading website design is sure to make a customer stick. Our ecommerce design agency design websites that are retina-ready, UX and UI optimized, and SEO-friendly to help you increase your conversion rates.
Discoverability Discoverability is the art of making sure that a user finds what he/she is looking for in a website, an art unknown to majority of the website designers but fortunately not us. With detailed understanding of the user's requirements and the business goals of the vendor, we design a website balanced for both.
Functional Design At EcommerceDA, we believe in extensive and thorough research and information gathering about the functionality and purpose of the website to ensure that we deliver a ecommerce website design service that depicts the true nature of the business and produces the desired results. A website that is not just good looking but robust.
Real Customer Testimonials
Fantastic Work! By an awesome team. Helped me from redesigning my Shopify store to marketing. I am loving everything they did. It is awesome experience working with them.
I needed a website for my apparel business. They handled every thing very well. EcommerceDA has a team of real gems. It was an awesome experience working with them.
EcommerceDA helped me to increase my store sales. These guys are professionals. Within a short span of time majority of the keywords got ranked on first page. Great work guys!
Get in touch with us to know more about our services, we would love to analyze your ecommerce website and provide you free consultation services regarding your ecommerce business!
Just contact us and our tech support team would provide you the knowledge about our services in details and also discuss important requirements of your ecommerce website for improvement in your business. We provide all services related to ecommerce to make your dream come true.