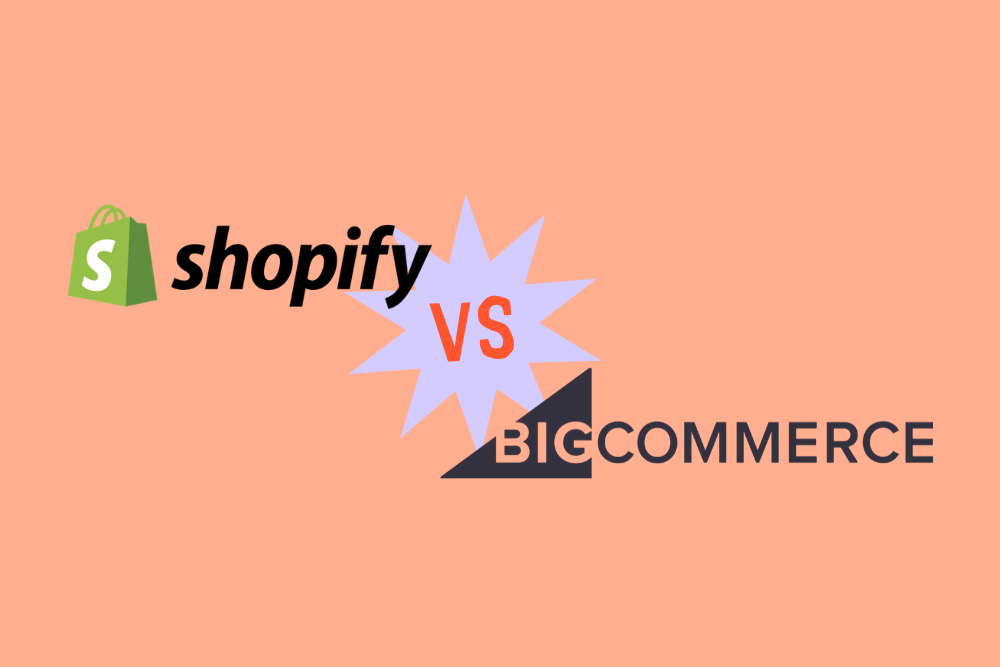 What's Better, Shopify Or BigCommerce?
When new businesses are looking for a platform to launch their online stores, they are often stuck between Shopify and BigCommerce. Both of these platforms are the giants in the industry and the first preference of new and experienced online stores all over the world.
Even the people who have nothing to do with ecommerce have heard about these two. These platforms have earned their top spot in the industry for all the right reasons. However, the people who are trying to start their own business find it hard to choose between the two.
If you are one of them then you would be weighing the pros and cons of both of these platforms. We have made the choice easier for you. Here is everything you need to know about these platforms so that you can make the right decision.
Pricing of Both Platforms 
Pricing of the platform is often the deciding factor for most businesses. Both BigCommerce and Shopify have multiple pricing plans to choose from. The Shopify Basic will cost you around $29 per month whereas BigCommerce Standard will cost you $29.95 per month. However, the Basic in Shopify will get you only 2 staff accounts whereas BigCommerce will give you access to unlimited accounts. Other than that, both platforms offer unlimited products, file storage, bandwidth and offer 24/7 phone and live chat support.
Features
Let's cut to the chase here. An ecommerce business needs a lot of features to keep their shop in a runnable state without paying extra for features. The beauty of these platforms is that they both offer the basic and necessary features that an ecommerce business needs. Nothing is missing. BigCommerce and Shopify will both give you unlimited orders, shopping cart functionality, visual add-to-cart and drag and drop feature, mobile optimization, multiple online gateway systems, credit card processing, shipping integration, customer accounts, tax calculation, inventory management and sales report. Plus, both of these platforms offer incredible SEO possibilities, which is often lauded by Shopify SEO and BigCommerce SEO experts.
The User Experience 
The biggest concern of the new ecommerce business owners is making sure their store looks attractive to their customers. Shopify offers more than 100 themes and designs to choose from and there are more options in the paid category. The themes are categorized, so it is much easier to find the theme of your choice. BigCommerce is also great at providing exciting themes and designs to their customers. One great thing about BigCommerce is that it enhances the user experience of both the companies and their clients. BigCommerce users can add an extra touch of flair to their website and entice customers to shop at their store.
What Else Should You Know?
BigCommerce and Shopify both offer plenty of extensive if you need then. The app store of Shopify has over 500 apps that you can use and plenty of them are free as well. Same is the case with BigCommerce. There is no right or wrong choice between these two platforms. They offer plenty of opportunities for the stores to develop and enhance over time. All you have to do is choose which of these platforms is best for your budget.